Decision to hold a refer-a-friend campaign!
We will launch a refer-a-friend campaign where you can receive original Sailor Moon 25th anniversary stickers!
The serial number will be sent to fan club members via email starting on June 6 (Thu). Share the number with friends that you want to refer to the fan club, and both you and your friend will receive a sticker when he/she joins the club!
※Friend campaign target person:Member who became a member by 6/5 (Wed) 23:59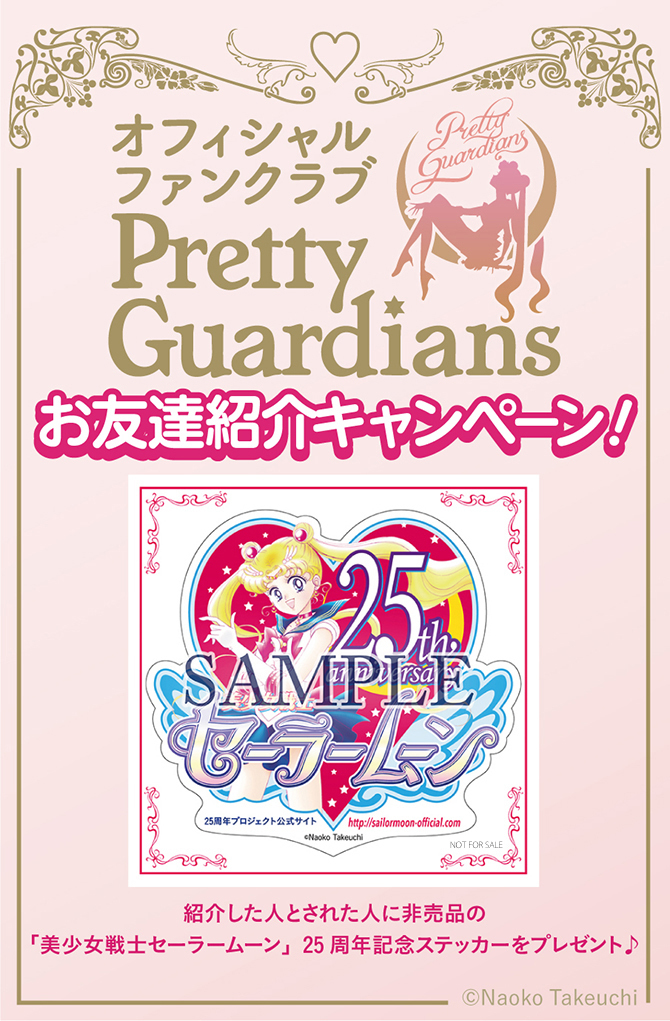 Refer-a-friend campaign entry form
The campaign will go from June 6 (Thu) to June 23 (Sun).
Don't miss this chance to refer your friends and acquaintances!