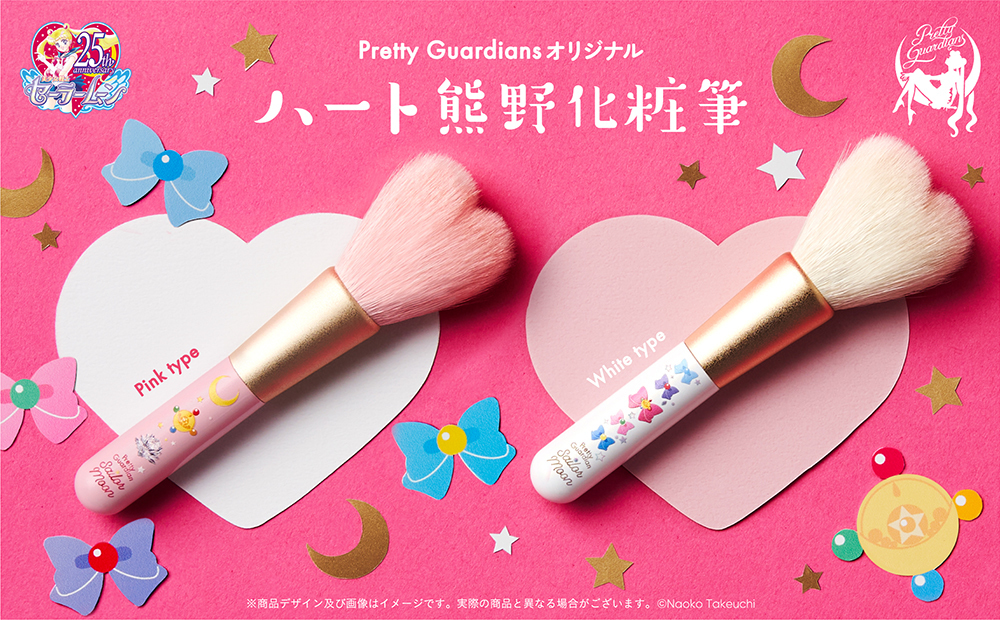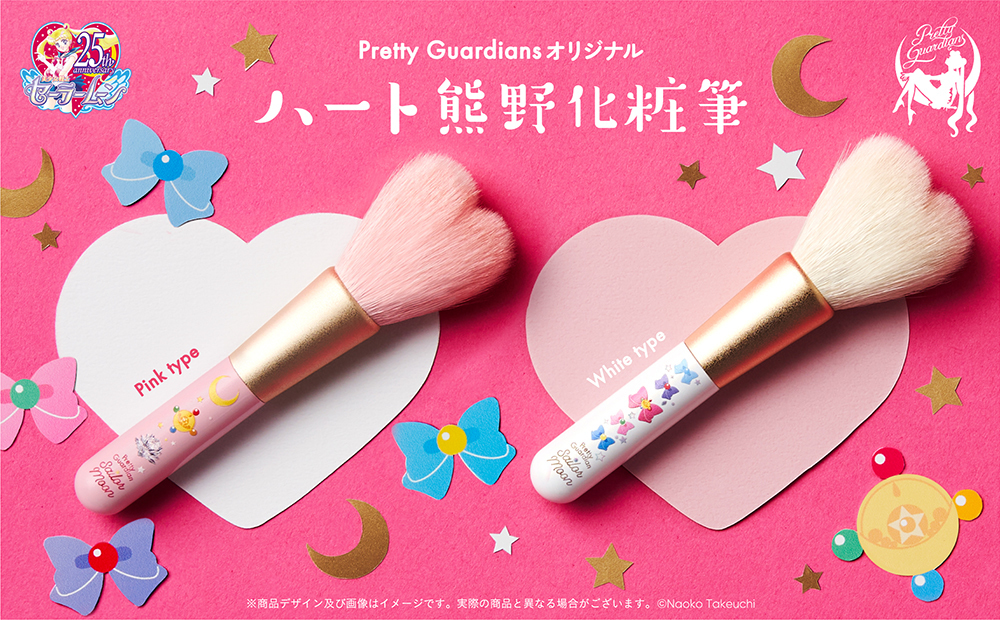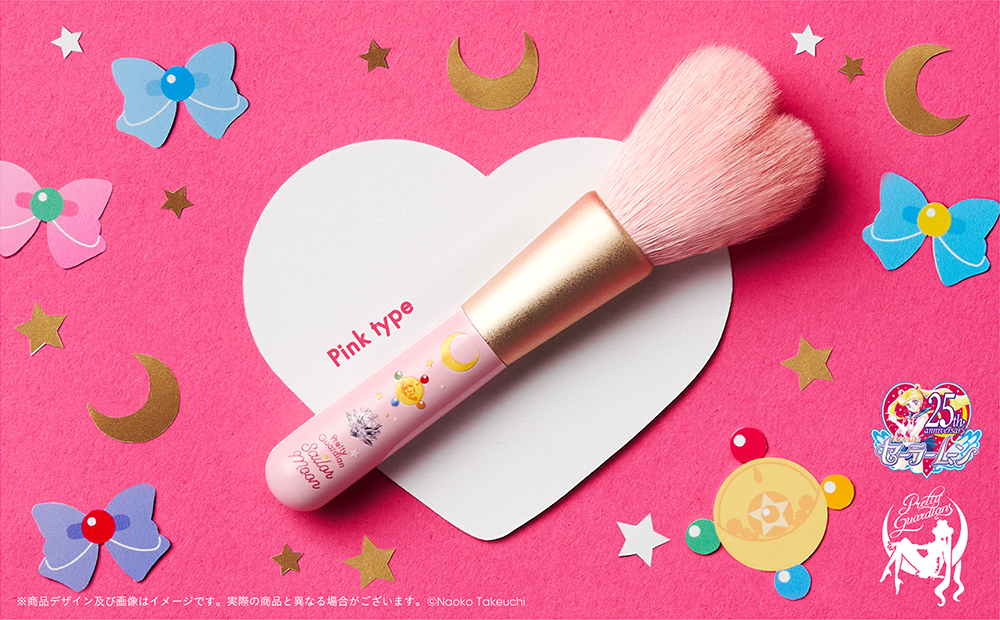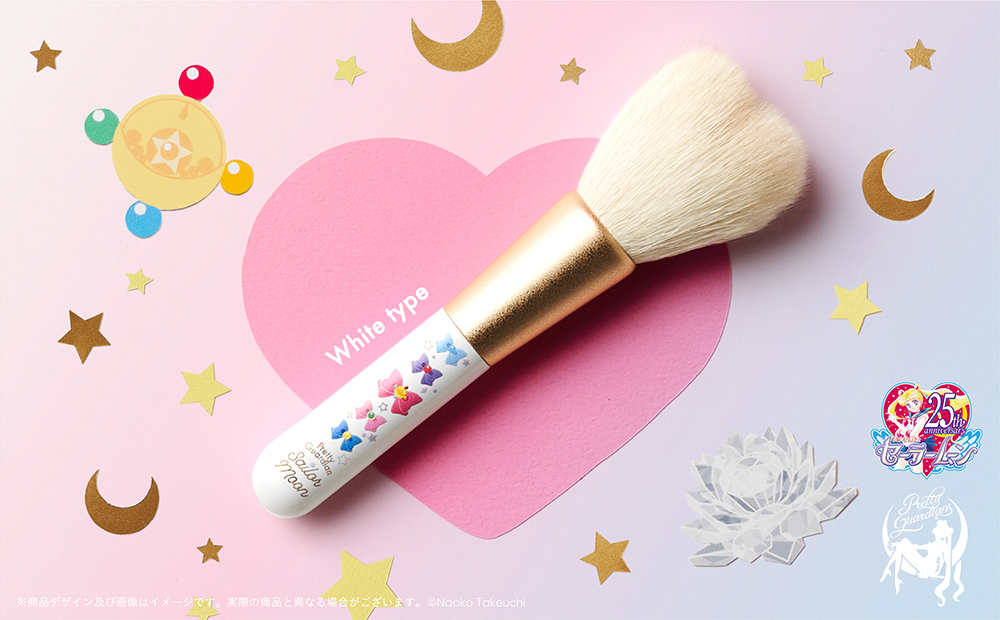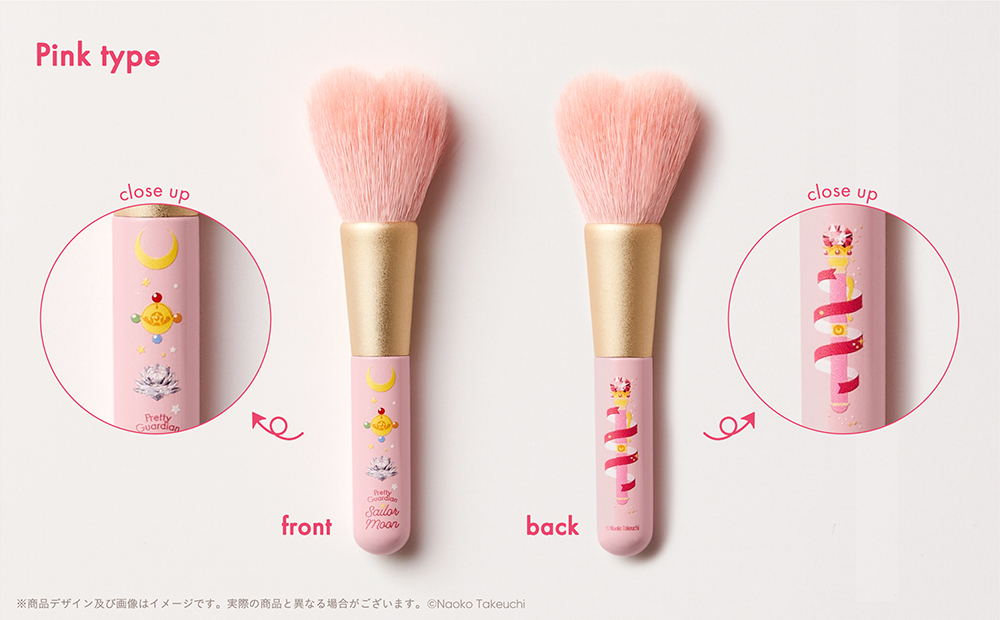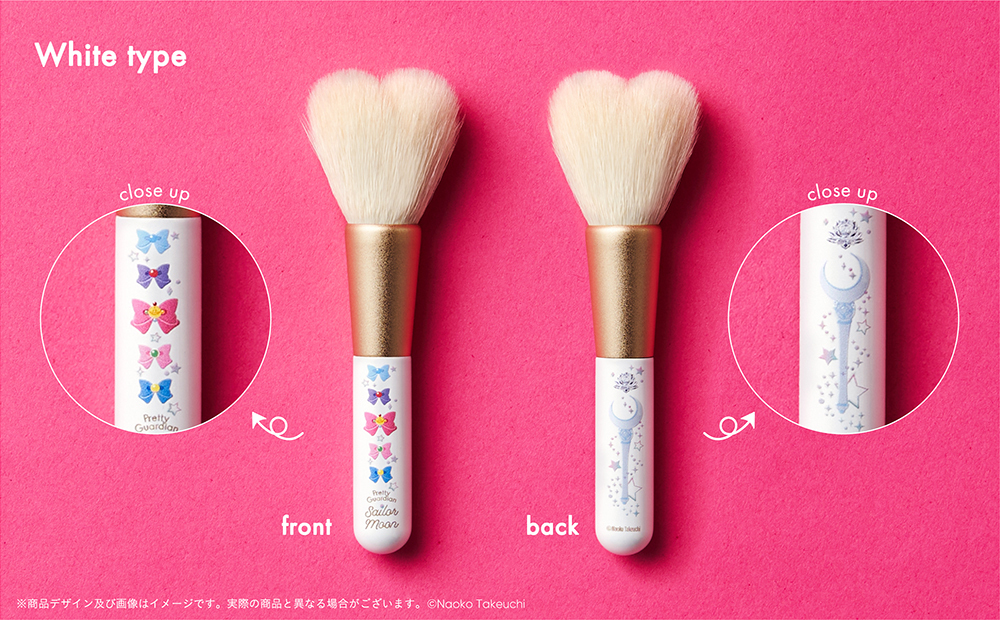 【Limited quantity products for Pretty Guardians members only】Pretty Guardians Original Heart Kumano Make Brush(Pink type/White type)
JPY ¥4,378

(include tax)

(含税)
USD 39.74(tax included) (as of 27 July 2021 around 16:00)
*Japan Standard Time
* Please confirm the latest rate by yourself
※Kanji can not be used in the address field. Chinese and Korean characters should be written in Roman characters.
 (Please correct your address from My Page)
※Delivery to US military bases is not possible. Please specify a different address.
※ If delivery fails due to a mistake in the shipping address, we will not be able to offer any refunds. Please be careful.
※This product is for overseas members only. Please understand that orders placed in Japan are considered invalid.
Kumano make brush is a brush that is particular about details that are difficult to produce by machine, using the traditional technique of Kumano Town, Hiroshima Prefecture, which is known as the "city of brushes". We use goat wool that is soft, and chewy.

There are two types of color development, "Pink type" and "White type".
"Pink type" is a design inspired by Sailor Moon, with a transformation brooch and Legendary Silver Crystal on the front and a Disguise pen on the back.
"White type" is designed with the image of a 5 Sailor Guardians, with the motif of each guardian's chest ribbon on the front and the original color Moon Stick on the back.

<Product details>
Size: Approximately hair length 3.5 cm, total length 11 cm
Material: Goat wool, polyester
Country of origin: China

<How to care for this product>
・ Please use the brush without getting it wet.
・ After use, remove the powder adhering to the tip of the brush with a tissue etc. and use it in a clean state.
・ If the brush becomes dirty, lightly scrub it with a neutral detergent, rinse it well, drain it, and then dry it in the shade. When cleaning the brush, wait until the brush is completely dry before using it.
  If the brush is used in a damp condition, the dampness may impair the quality of the powder.

<Precautions for use>
・ This product is a powder brush. Do not use on liquid or cream type cosmetics.
・ Do not use for anything other than cosmetics.
・ Should this disagree with your skin, discontinue use.
・ If you feel uncomfortable or have a bad finish, please purchase a new brush.
=================
* We may change the delivery time and accept your order.
* Product specifications are subject to change without notice.
* The color and texture of the photo may differ slightly from this product.
* Release / Distributor: King Record

©NT/PSEP
=================
This product is a reserved commodity.
Scheduled to ship
Scheduled to be delivered sequentially from mid to late December

This item is limited to Pretty Guardians Overseas only.
You must register as Pretty Guardians Overseas to purchase this item. To confirm the status of your registration, first log in with ID.